About Our Dentist Adelaide
As the dentist Adelaide of choice, Commercial Road Dental has been accommodating the needs of locals with an extensive service list and incredible customer service for over 30 years.
We've built long-standing relationships with patients of all ages, providing them with effective and sustainable solutions to remediate any pain or oral health concerns. Upon your first visit, we have you complete a comprehensive new patient form to help us identify any pressing concerns you have about your teeth, gums or jaw.
From there, we carry out an examination and devise your personalised treatment plan (if required) to organise your dental work over an extended period. We instil confidence in our service from the moment you sit down in our chair, taking great care and explaining your situation in detail. Our dentist Adelaide will ensure you're fully aware of the range of solutions available before any financial commitments are made.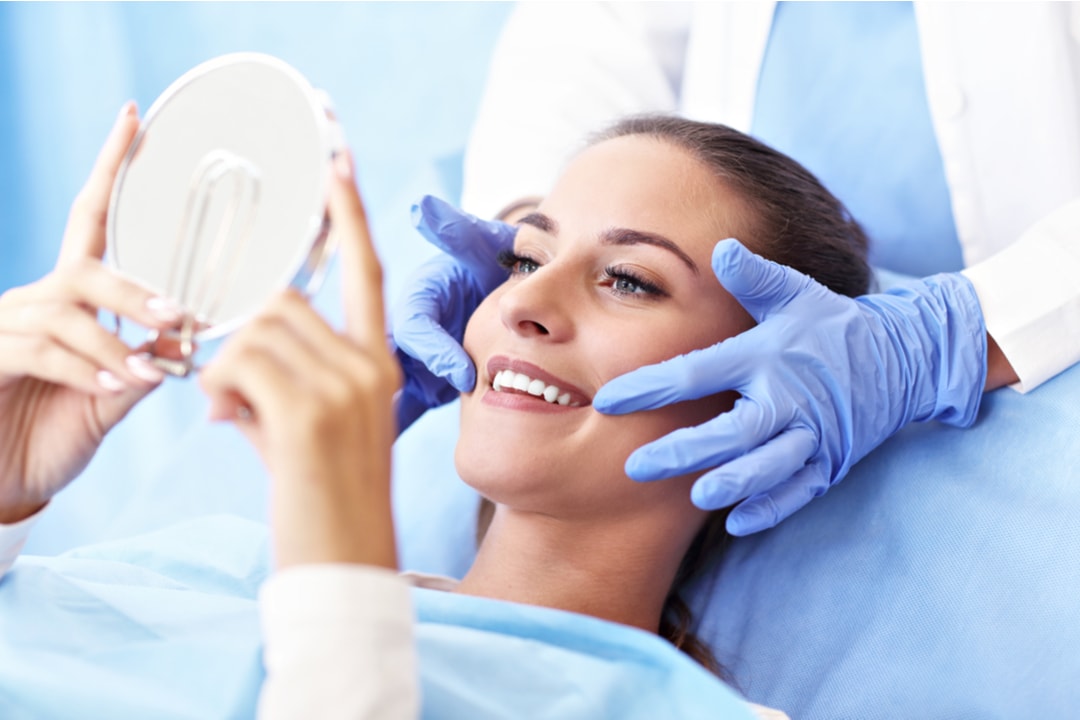 Just Some of the Services We Offer
Our diverse skillset enables our dentist Adelaide to address all major dental concerns. This includes:
Dental fillings: Replacing tooth structure lost due to trauma or decay.
Kids dental: We encourage children to visit regularly for check-ups and oral health education.
Implants: Replacing missing teeth with a natural, long-lasting solution that feels authentic.
Teeth whitening: Removing stains and discolouration to create a brighter smile.
Dentures: Custom made dentures for full functionality, without compromising comfort.
Mouthguards: Fitted specifically to the patient for maximum comfort and protection.
Crowns & Bridges: Protecting the natural tooth structure with naturally aesthetic porcelain.
Cerec Dentistry: Advanced technology that enables us to design and mill ceramic restorations within a single appointment.
This doesn't even cover-off all our capabilities! Drop into 108 Commercial Road, Port Adelaide, for your check-up and assessment with our dentist Adelaide.
A Bit About Commercial Road Dental
Our experts empathise with the dread of making a trip to the dentist Adelaide. That's why we strive to transform the way dental services are offered by focussing on creating a comfortable and relaxed environment, paired with all the education needed to progress with confidence.
We have an incredible team of highly trained professionals who take a great level of care in their work. Everything from the initial examinations, through to diagnostics and treatment plans are 100% tailored to meet your specific needs. We also take your budget into account, striving to provide the most cost-effective cosmetic solutions without compromising health.
Commercial Road Dental is a BUPA Preferred Provider, which means BUPA members receive rates that are consistent with their insurance agreement. In addition to BUPA, we accept and are accepted by all major health insurance funds to make our service more accessible to the wider Adelaide community.
Make you next trip to the dentist Adelaide a pleasant experience by choosing Commercial Road Dental! Our professionals provide the full range of services to restore the aesthetic of your smile, or put preventative measures in place to help you retain optimal health. Call us on (08) 8447 1555 or send your booking requests and enquiries through to reception@commercialroaddentalsurgery.com.