Port Adelaide's Home Of Teeth Whitening
At Commercial Road Dental, we are the number one choice for teeth whitening Adelaide. If you are self-conscious about stained teeth, let us give you a bright smile you'll be proud to show off. With a range of in-house cosmetic dental services to choose from, our dental team will give you something to smile about.
With the latest technology from Phillips, we offer advance in-chair teeth whitening Adelaide, Phillips Zoom! WhiteSpeed. In just 45 minutes, our dentists can deliver a treatment that can leave your teeth up to 8 shades whiter! Using an advanced blue LED light, we can brighten any imperfections and stains resulting from medication, food, and drinks, ageing and smoking. The speedy process is designed to have a drastic effect in a short period of time, providing you with instant results and a brighter smile that same day.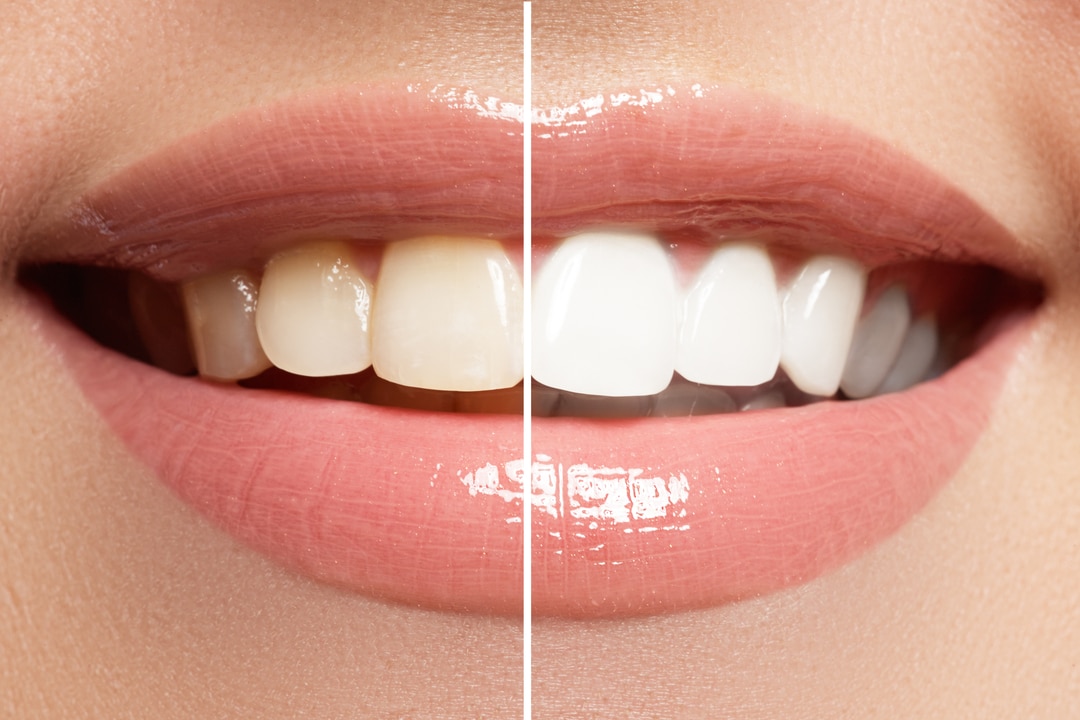 Tips For Avoiding Teeth Stains
While teeth whitening Adelaide is an effective way to remove unwanted stains, maintaining your new smile is equally as important. A variety of factors can cause our teeth to stain, and unfortunately, some are more difficult to avoid than others. Follow these tips before and after your teeth whitening Adelaide to prevent stains and maintain a gleaming grin.
Follow Up Your Coffee With A Glass Of Water
For many of us, coffee is a daily non-negotiable. While coffee may be enjoyable, it can also be a culprit for unwanted teeth stains. To reduce the effects without minimizing your coffee intake, ensure to always rinse your mouth post-coffee and consider adding milk to minimise severe staining.
Quit Smoking
Smoking is one of the major players when it comes to teeth staining culprits. Not only does smoking stain your teeth, but it can also have other detrimental effects on your dental health.
Teeth Whitening Adelaide FAQ
What are the side-effects of teeth whitening Adelaide?
While teeth whitening is safe, some patients may experience various mild side-effects resulting from the treatment. One of the most common side effects is short-term sensitivity in teeth and gums, however, this will generally reside in the days following the treatment.
Can anyone get their teeth whitened?
Unfortunately, teeth whitening treatments are not suitable for everyone. Teeth that are damaged, affected by illness or medication, have several fillings and on the grey colour, the spectrum is not likely to respond well to whitening treatments.
Why should I get in-chair whitening done as opposed to store brought alternatives?
Store-bought whitening treatments are often made from generic products and chemicals in a one-size-fits-all approach. When you visit a dentist for an in-chair treatment, they will tailor your whitening treatment to your exact needs, so that you can achieve your desired outcome.
Get a whiter, brighter smile today with our advanced in-chair teeth whitening Adelaide. We guarantee that team of dentists and hygienists will give you a reason to smile, tailoring a whitening solution to achieve your goal. Contact us today on (08) 8447 1555 to schedule your whitening appointment!